Sanitary pumps are specialized equipment designed to handle and transfer fluids in a way that maintains strict hygienic conditions, making them essential in industries such as food and beverage, pharmaceuticals, and biotech.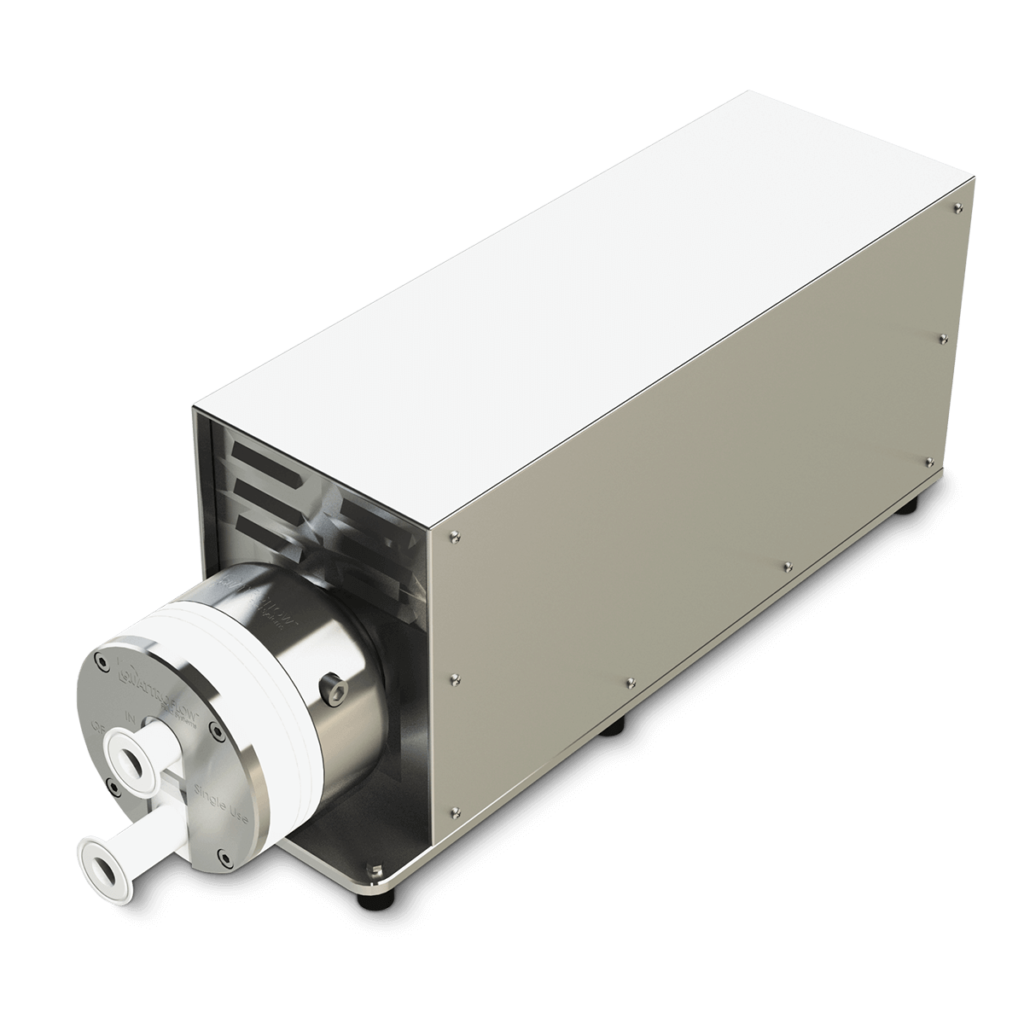 Maximizing Sanitary Pumps Performance for Enhanced Product Quality and Safety
Sanitary pumps are specially designed pumps used in industries like food, pharmaceuticals, and personal care where maintaining hygienic conditions is essential. They're made of corrosion-resistant materials like stainless steel and designed to meet strict industry standards for hygienic performance.
Sanitary pumps move liquids and semi-solids through a system, like transferring product from one processing stage to another. They come in various types, each with its own advantages and disadvantages. Choosing the right type of sanitary pump for a specific application and properly maintaining and optimizing its performance is crucial to maintain hygienic conditions, product quality, and safety.
Connect with a Casella team member to discuss your sanitary pump needs!
Quaternary Diaphragm Pumps
Single-Use Quaternary Pumps
Custom Pump Cat Solutions incorporating Quattroflow, Watson-Marlow, Masterflex and other pump brands
AVAILABLE OPTIONS:
1/2-5 HP frame mounted motors
Sperate VFD controls
Integrated flow, pressure and weight
Shelf locations: top, bottom, or no shelf
Wheels: Swivel, fixed, non-marking
Tubing / hose management
Power cord wrap
Custom cart dimensions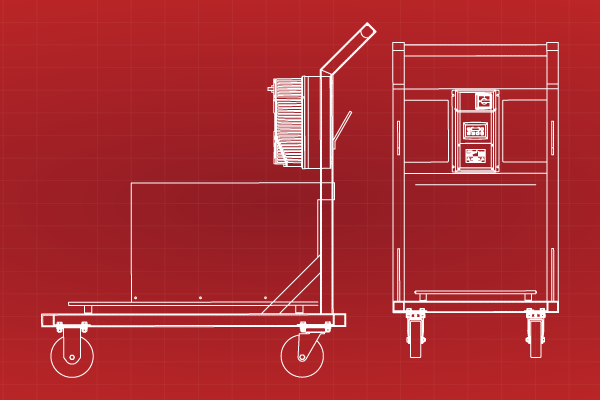 Contact us to discuss your custom project with our team!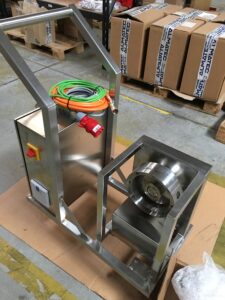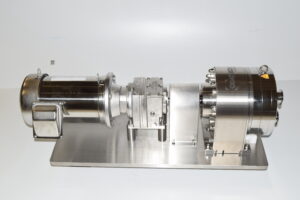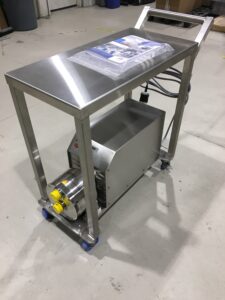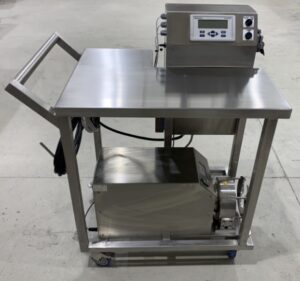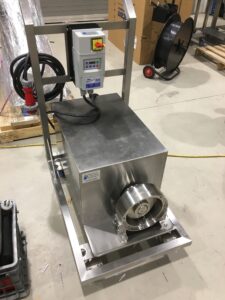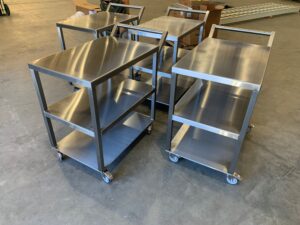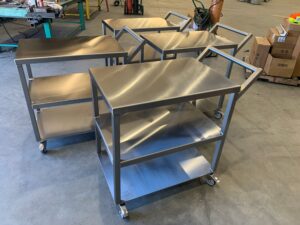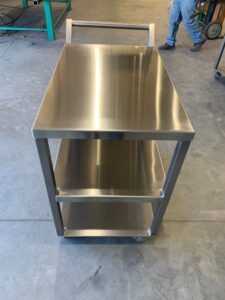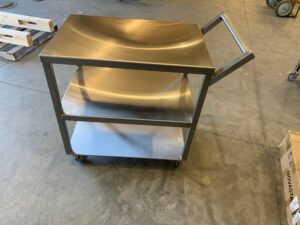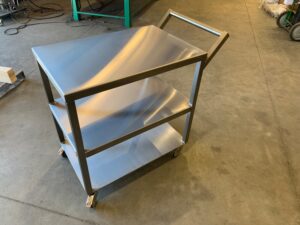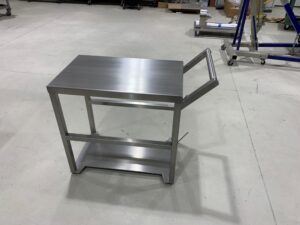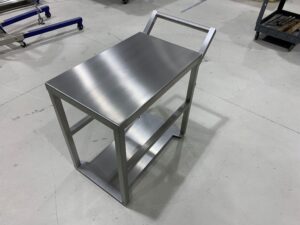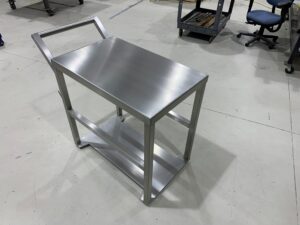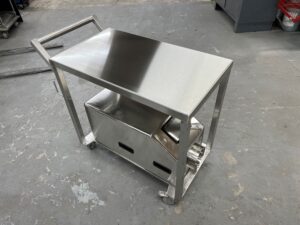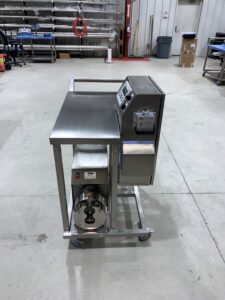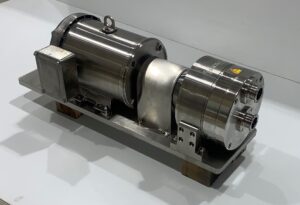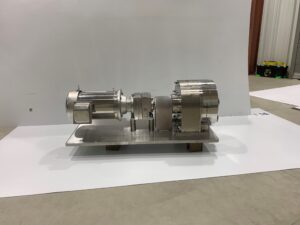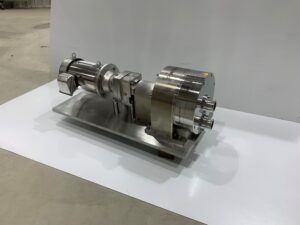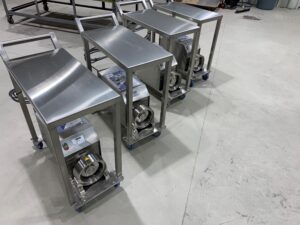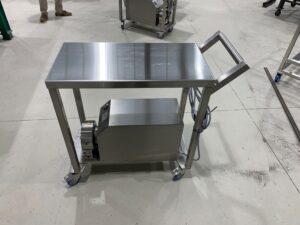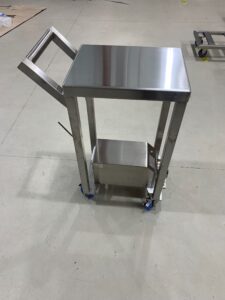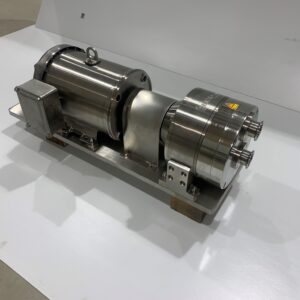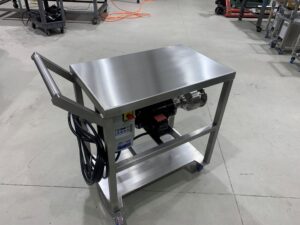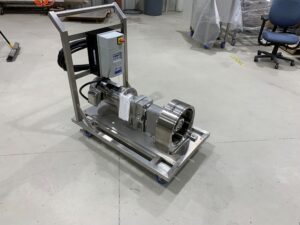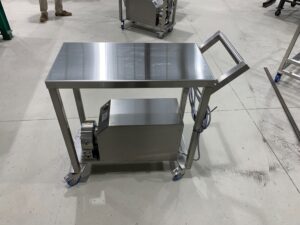 Optimizing Your Sanitary Pumps
Optimizing sanitary pump performance is crucial to maintaining hygienic conditions and ensuring product quality and safety.
Regular maintenance is critical, including inspecting and replacing worn or damaged parts, lubricating moving parts, and checking for leaks or other issues.
Proper cleaning is also essential to maintaining sanitary conditions and preventing contamination. Sanitary pumps are designed to be easy to clean, but it's important to follow proper cleaning procedures and use the appropriate cleaning agents to avoid damaging the pump or leaving behind residue that could contaminate the product.
Monitoring pump performance can help identify issues before they become bigger problems. This includes checking for unusual sounds or vibrations, monitoring flow rates and pressures, and regularly inspecting seals and other components.
By following these tips for performance optimization, you can ensure that your sanitary pump is operating at peak performance and delivering the highest levels of product quality and safety.
The Importance of Optimizing Sanitary Pump Performance for Product Quality and Safety
Sanitary pumps play a critical role in ensuring the quality and safety of food, pharmaceuticals, and other products. But did you know that optimizing the performance of these pumps is just as important as selecting the right pump for the job? In this blog post, we'll explore why optimizing sanitary pump performance is crucial for maintaining product quality and safety, and provide tips on how to do it effectively.
Speak with a Dedicated Casella Representative
Casella has developed an extensive product offering through partnerships with industry leading sanitary process manufacturers. With extensive experience in the industry, count on us to meet your needs while improving your facility's operation and efficiency.