RubberFab
Rubber Fab products are composed of a unique, 50/50 blend of non-pigmented PTFE and 316L stainless steel, steel that is passivated and atomized. Tuf-Steel® is the choice for leak-proof performance and outstanding durability in steam applications.

Products include:
-Sanitary Gaskets & Seals
-Hose Assemblies
-Hose Fittings and Adapters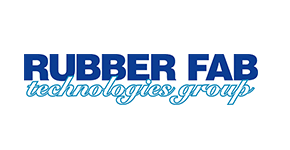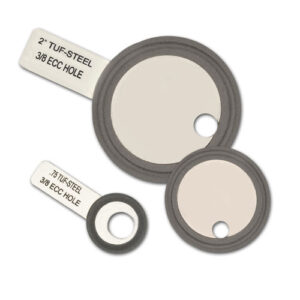 Featured Product
Tuf-Steel®
Composed of a unique 50/50 blend of non-pigmented PTFE and 316L Passivated and atomized Stainless Steel, Tuf-Steel® is the choice for leak-proof performance and outstanding durability in steam applications. The name may have changed from Tef-Steel to Tuf-Steel®, but the gasket, the part numbers and the Rubber Fab quality remains exactly the same.

PTFE and Stainless Steel Tuf-Steel® Offers Rugged Composition for Demanding Steam Environments
Stainless Steel and PTFE blend
Passivated to eliminate rouging
Non-pigmented
Non-stick surfaces
I.D. Pharmaceutical finish
Type I Standard, Screen and Orifice Plate gaskets available


Featured Product
Tuf-Flex®
Introducing a technologically advanced new hygienic seal, TUF-FLEX®. This revolutionary new seal from Rubber Fab Technologies Group is the world's only unitized seal, setting new standards for purity, performance and flexibility. Designed to meet critical requirements in pharmaceutical, biotechnology, ultrapure water, WFI (water-for-injection).

Uniting the flexibility of an elastomer with the chemical resistance of PTFE
Seats perfectly
Superior resistance to cold flow and creep
Minimal thermal expansion
Outstanding service life
Exceptional flexibility
TUF-FLEX® meets stringent standards

The PTFE grafted elastomer in a TUF-FLEX hygienic seal will maintain I.D. without re-torquing or leaking.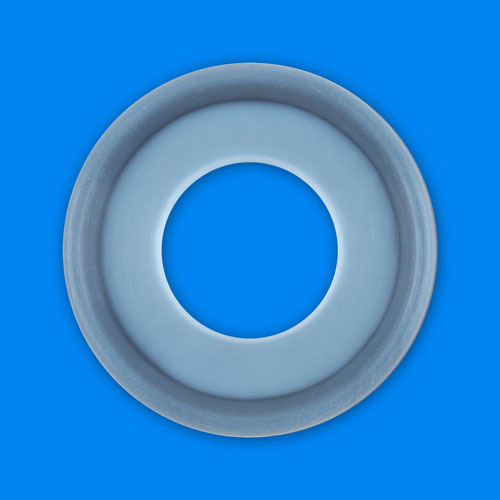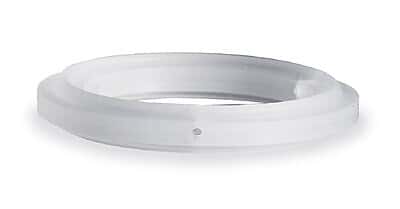 Featured Product
Smart Gasket®
Rubber Fab's Smart Gasket's® value is proven when validating sterility in a high-purity pharmaceutical system.

Benefits:
Use temporarily or permanently without custom thermowells or expensive custom fittings
Easy to expand to multiple system sites
Sanitary without a dead leg

Features:
Safe to use
Ease of installation
1, 2, 3 and 4 internal ports available
Sensors seal with gasket compression
User friendly
Reusable

Smart Gasket® with Smart Clamp is available in 1/2″, 3/4″, 1″, 1-1/2″, 2″, 3″ and 4″ sizes and fits standard Tri-Clover®, Top Line®, Waukesha® and G&H® sanitary flanges. Choose between USDA, FDA grade EPDM, platinum-cured silicone, FKM and other elastomers (consult factory for larger sizes).

Rubber Fab's Smart Gasket® with Spore Trap holder is available with and without a thermocouple port.
Speak with a Dedicated Casella Representative
Casella has developed an extensive product offering through partnerships with industry leading sanitary process manufacturers. With extensive experience in the industry, count on us to meet your needs while improving your facility's operation and efficiency.