Purity One™ manufactures custom single-use and hose solutions for the global life sciences, biotech, and pharmaceutical industries. All products are manufactured in a certified ISO Class 7 cleanroom with a formal Quality Management System that is ISO 13485 certified. 
Single-Use Solutions
Purity One™ manufactures single-use solutions and aseptic process products that are critical to improving quality of life and overall wellness for people all around the world.

With our combined technical expertise and cleanroom assembly capabilities, we provide a level of service and quality assurance that is unparalleled in the global life sciences, biopharmaceutical, and pharmaceuticals industries. Purity One's services include:

-Tubing, Manifold, and Pump Solutions
-Bottle Solutions
-Sampling Solutions
-Storage and Transfer Solutions
-Full Line of Hose Solutions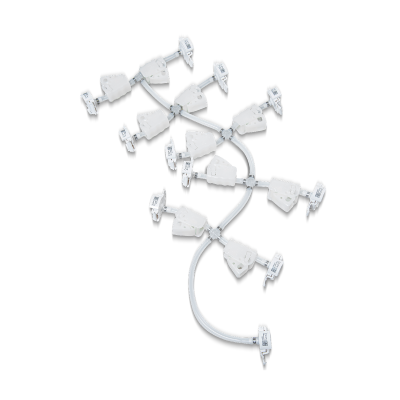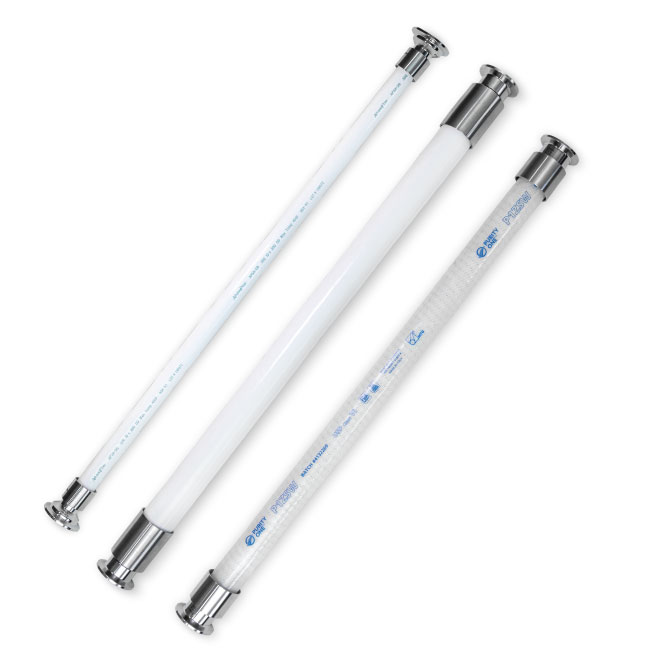 Hose Solutions
Standard and custom hoses from Purity One™ are available in multiple high-grade materials to accommodate the needs of different biomanufacturing processes. From high-pressure applications to superior chemical compatibility, our assemblies are engineered to protect sensitive biomaterials while minimizing downtime.

Purity One™ also offers pre-sterilized single-use hose assemblies, decreasing the risk of cross-product contamination and eliminate expensive CIP and SIP steps. Maximize your facility's production capacity and reduce downtime with our bioprocessing solutions, including:

-Platinum-Cured, Braided Silicone Hose
-Platinum-Cured, Double-Braided Silicone -Hose
-Platinum-Cured, Wire Reinforced Silicone -Hose
-PTFE-SS Braided Silicone Cover Hose
2D Bag Solutions
Purity One 2D Bags are engineered for aseptic fluid storage and handling applications. Manufactured in an ISO Class 7 certified cleanroom, Purity One 2D bags are USP<88> Class VI, ADI free and utilize a five layer film with a ULDPE fluid contact layer.
Available in volumes ranging from 50mL - 100L with 2,3, and 4-port configurations, Purity One 2D bags are the leading solutions for your sampling, storage, filling, filtration, & transfer applications.
Specifications

ISO 7 Certified Cleanroom
ISO 13485 Certified Operations
USP <88> Class VI Materials
Animal Derived Ingredients (ADI) Free
Sterility Assurance Level 10-6 Per ISO 11137
Validation Guide
Extractables (BPOG) Report

Speak with a Dedicated Casella Representative
Casella has developed an extensive product offering through partnerships with industry leading sanitary process manufacturers. With extensive experience in the industry, count on us to meet your needs while improving your facility's operation and efficiency.