Newman Sanitary Gasket Company
Newman Sanitary Gasket Company is a leading manufacturer of high quality sanitary gaskets and "O"-Rings for the Food, Beverage, Dairy and Pharmaceutical processing industries. Our products are made from specially formulated elastomer compounds Buna-N, EPDM, Viton®, and Silicone materials. Newman also manufactures gaskets made with Teflon® fluoropolymer. All materials meet the criteria of the FDA and our EPDM, Viton®, Silicone and Teflon® are available in USP Class VI for pharmaceutical use.

Most Newman gaskets are post-cured, an added expensive step that assures you that our gaskets and other parts are without equal in the industry. Over all, they are less likely to adhere to equipment fittings and lines, and have the lowest compression set. This means your production flow is as smooth as possible. With our parts, you eliminate loss of product and improve your quality control, lower costs of frequent replacement and reduce down-time and labor costs.

Our complete and varied line of standard style and size gaskets includes sanitary piping gaskets, manhole gaskets, sight glass gaskets, orifice plates, screen gaskets, valve and pump gaskets, as well as pipe hangers, camlock coupling gaskets, and ANSI flange gaskets for all schedules and weight lines. Also included in our product line is the largest North American inventory of FDA compliant "O"-rings.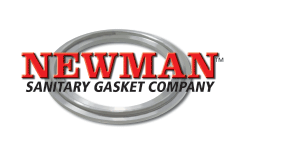 Speak with a Dedicated Casella Representative
Casella has developed an extensive product offering through partnerships with industry leading sanitary process manufacturers. With extensive experience in the industry, count on us to meet your needs while improving your facility's operation and efficiency.