The Allegheny Bradford Corporation started in 1962 manufacturing stainless steel equipment. Our products are designed to satisfy the requirements of high purity applications for the Pharmaceutical and Biotechnical Industries. Our more than 49 years experience has taught us to put our customers' needs first. Our reputation of precision engineered equipment sets the standard for quality and performance.
You don't need to look any further than Allegheny Bradford. We have the capacity, the experienced engineering and project teams, the superior ultra-pure components which we can assemble into your system and the commitment to quality. We can meet your specifications with the stringent testing and documentation you need – delivered on time and within your budget.
Superior Components & Systems: ABC is the global leader in the design and ASME code manufacturing of precision high purity stainless steel processing equipment. We are the only fabricator that can manufacture the primary processing components and then assemble them into your system. This saves you time and money.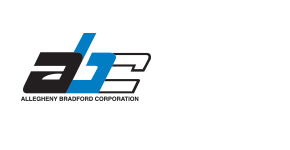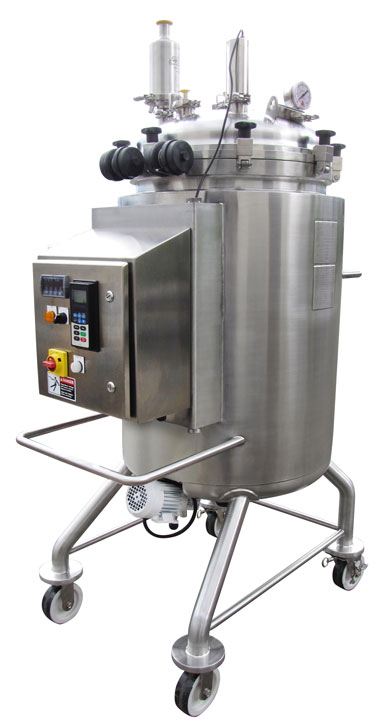 Our superior components include the following:
Sanitary Shell and Tube Heat Exchangers
Stainless Steel Filter Housings
Custom Stainless Steel Pressure Tanks
Modular Process Systems
Enhanced Value-added Equipment
Manifolds
Stainless Steel Custom Metal Fabrications
Engineering and Project Teams: Our expert project management & dedicated engineering and project teams work together to deploy innovative solutions for you efficiently and effectively.
Commitment to Quality
Capacity: Two production facilities with state-of-the-art equipment and utilities.
Featured Products
Process Systems
Trust the People Who Manufacture The Best Components To Build A Better System for You…
Modular Processing Systems
Custom Stainless Steel Tanks For Ultra
Pure Applications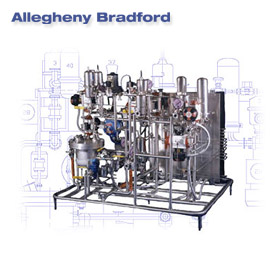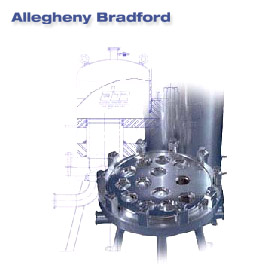 Featured Products
Filter Housings
The Universal Approach: Tailor-Made to Your Specifications Allegheny Bradford provides filter housings for virtually every filter type, size and system. Their line of universal housings combines the best features of the finest stainless steel filer housings on the market with a full range of custom options to tailor your housing to your specifications.

Automated Housing Cleaning Is Available With Allegheny's Opti-Clean ABC brings you the first—and only—multi-cartridge filter housing designed for automated cleaning with CIP technology: The revolutionary Opti-Clean. Its patented design eliminates the collection chamber of traditional filter housings, and features sloped cartridge drains integrated directly into the base which allows your product to drain completely.

When the cartridges are removed, the housing's interior is totally unobstructed to accommodate our specially designed spraywand cleaning system. Simply insert the multi-head spraywand into the empty housing for the kind of thorough cleaning required of the most critical ultra-pure applications.
Additional Products Include:
Speak with a Dedicated Casella Representative
Casella has developed an extensive product offering through partnerships with industry leading sanitary process manufacturers. With extensive experience in the industry, count on us to meet your needs while improving your facility's operation and efficiency.