Valves & Mixers
Casella Process Solutions delivers a wide variety of stainless valves that facilitate efficient samplings, drainage and product changeovers while ensuring maximum product integrity at all times.

From mix-proof, ball and butterfly valves for the food, beverage and cosmetics industries, to radial and hygienic diaphragm valves for use in pharmaceutical manufacturing, our valves offer superior drainability and cleanability. Designed to minimize deadlegs and risk of cross-contamination, our valves ensure consistent and cost-effective sanitary processing. Actuators and automated valve sensing and control units also are available.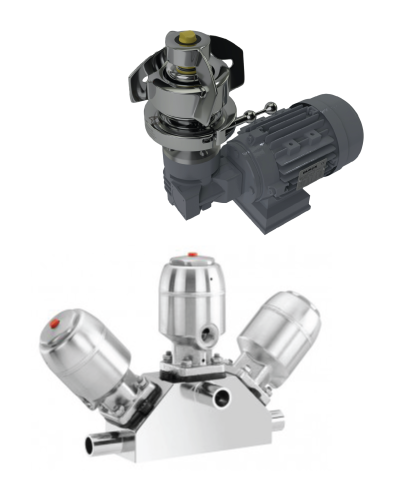 Speak with a Dedicated Casella Representative
Casella has developed an extensive product offering through partnerships with industry leading sanitary process manufacturers. With extensive experience in the industry, count on us to meet your needs while improving your facility's operation and efficiency.